Some Halloween fun from last Friday! 2nd grade made ghosts for Halloween while learning about solids, liquids, and gases.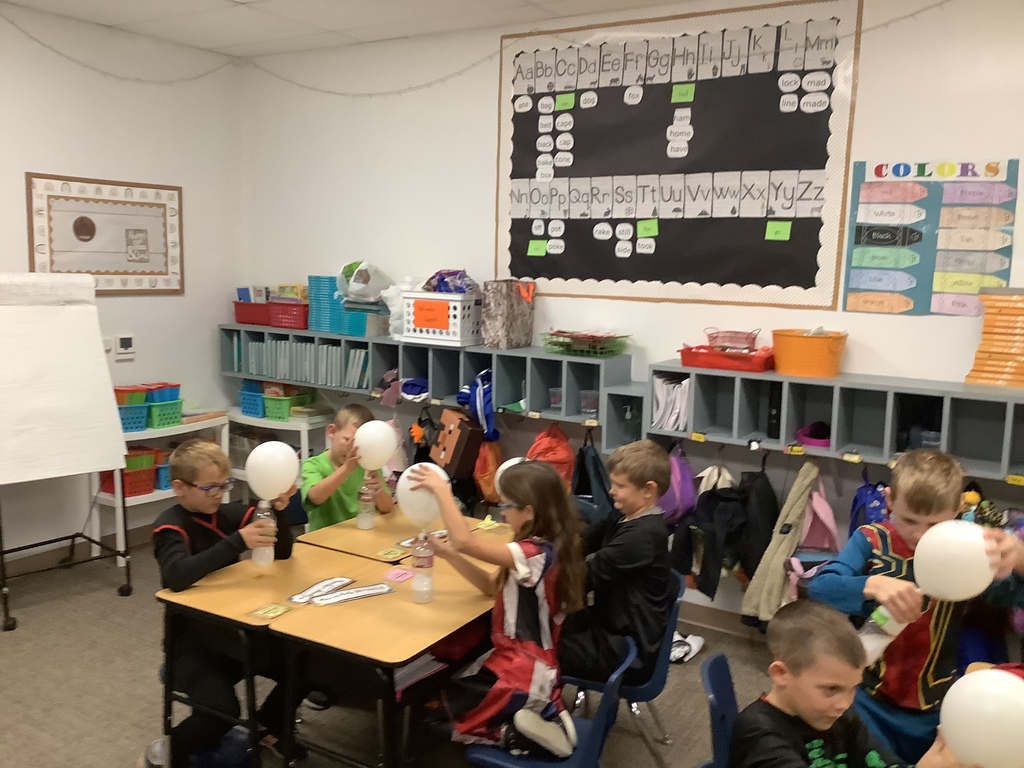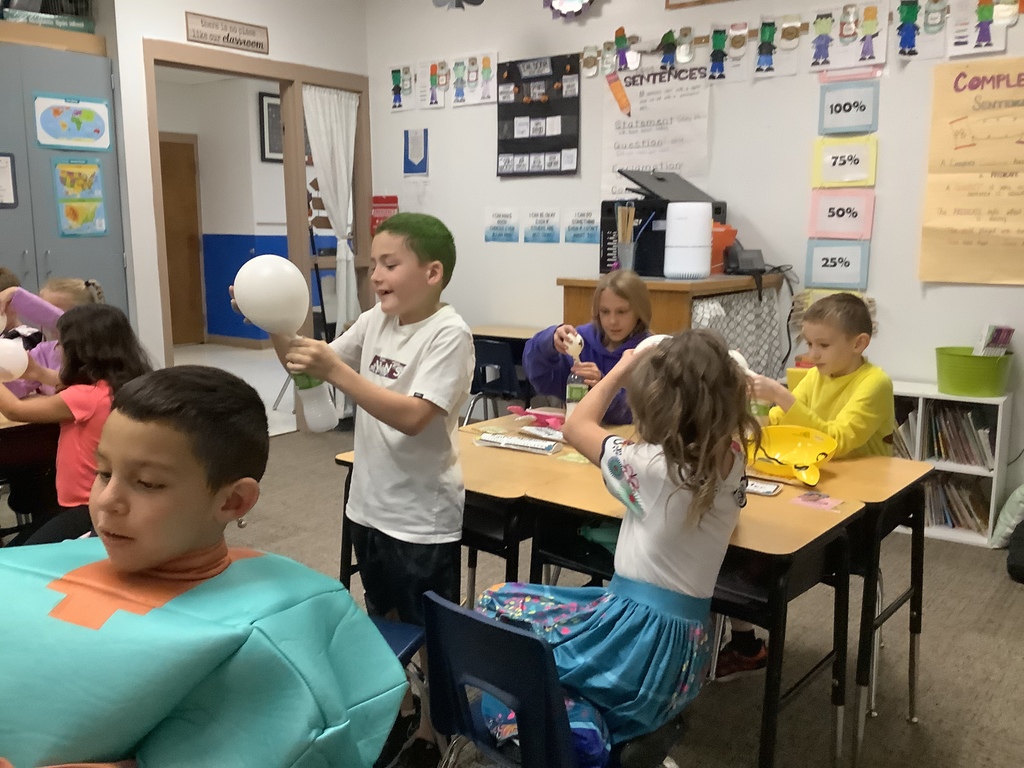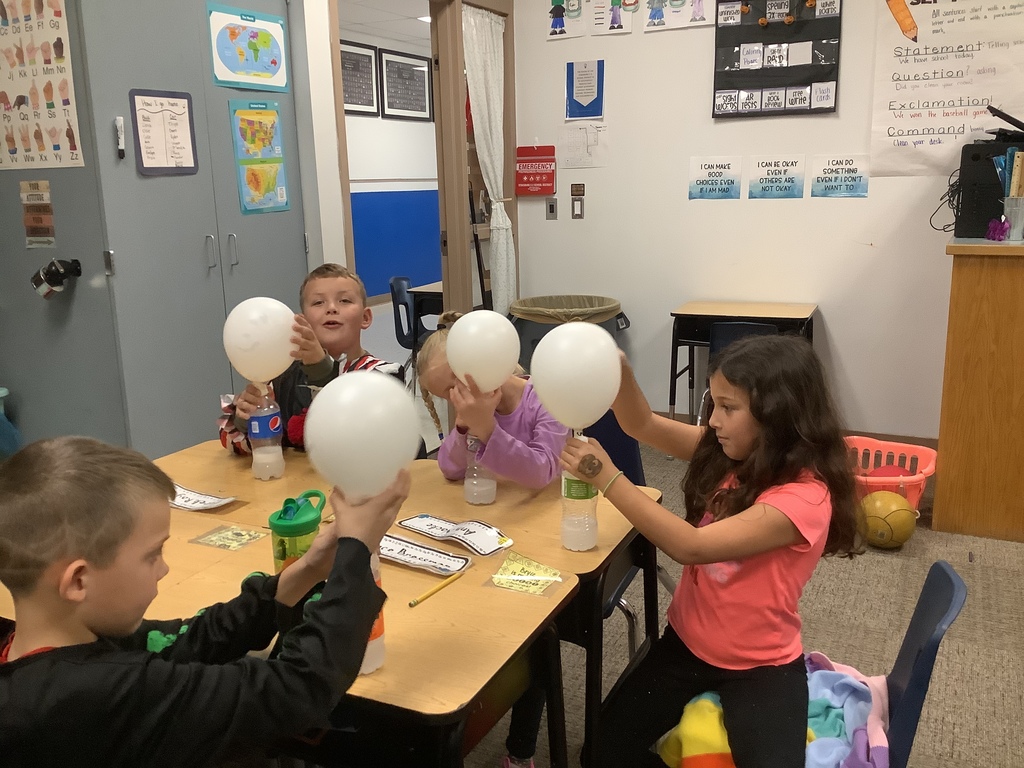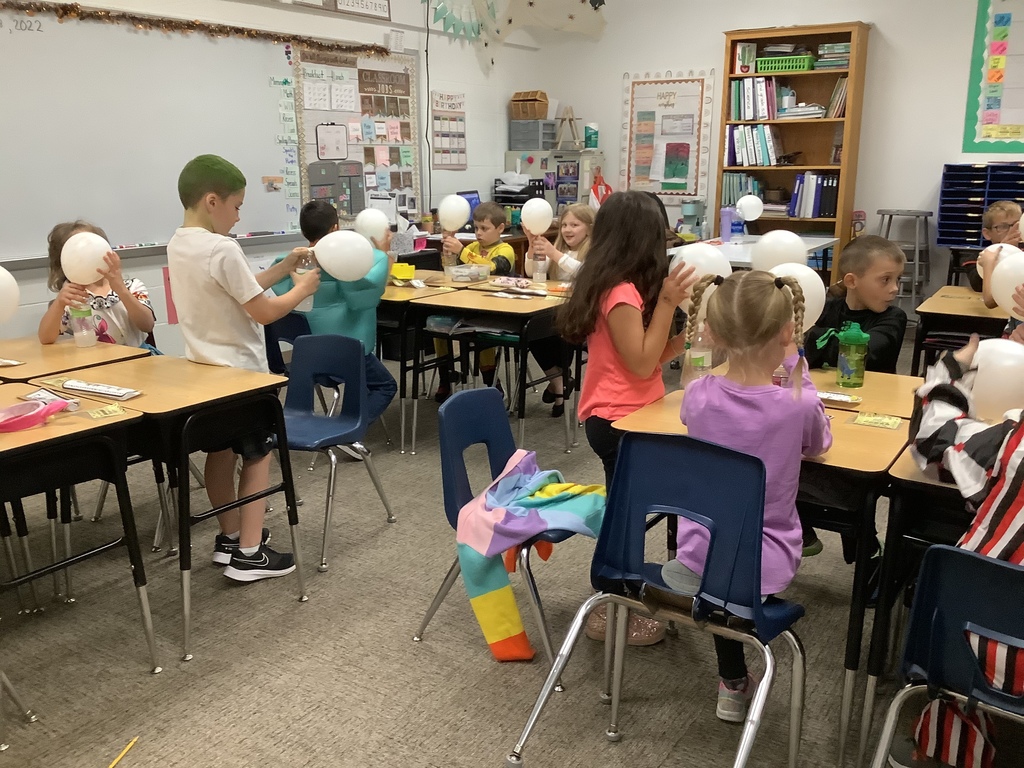 November 1-11 is Community Unity Food Drive BINGO! STUCO is collecting canned food and non-perishable items to donate to charity. Read the attached flyer to learn more!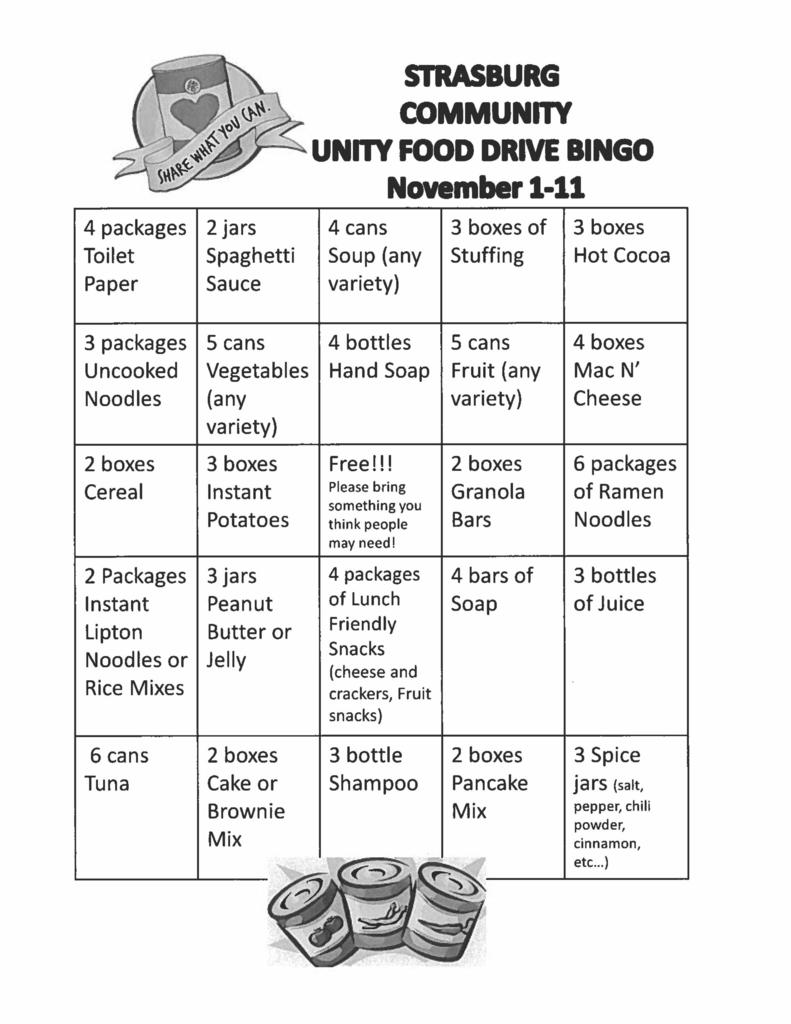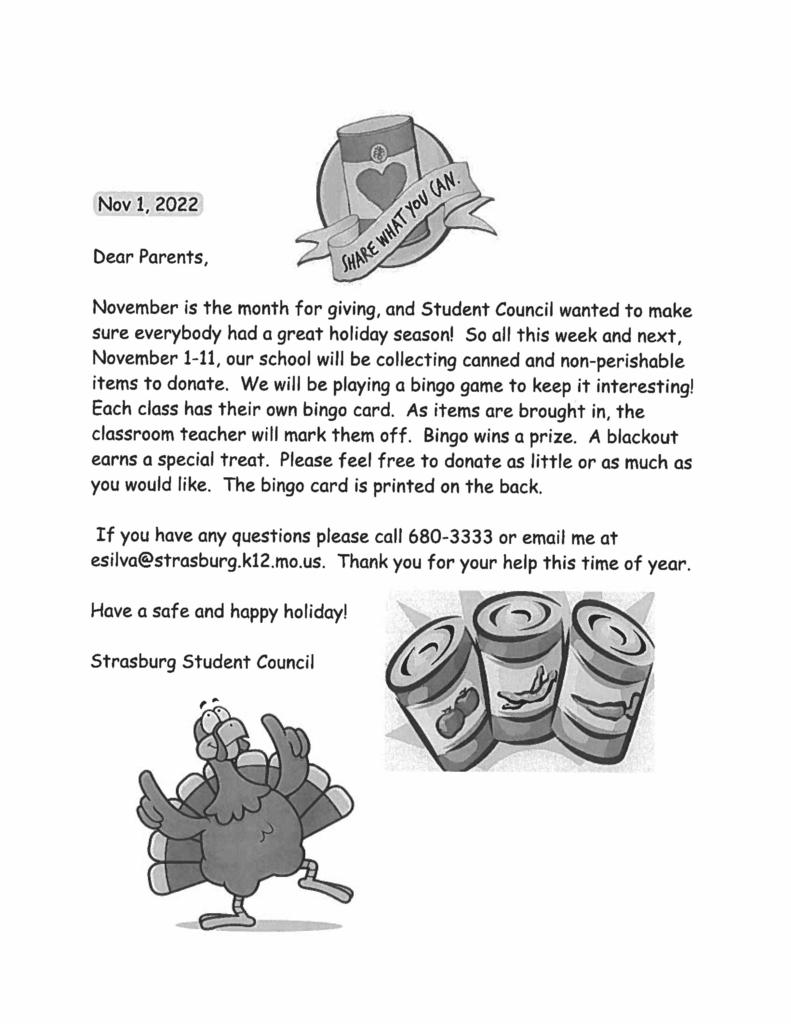 STUCO would like to honor our men and women who have served or are currently serving in the military! We are looking for pictures to hang up on our Wall of Honor. Please read the attached form for more information.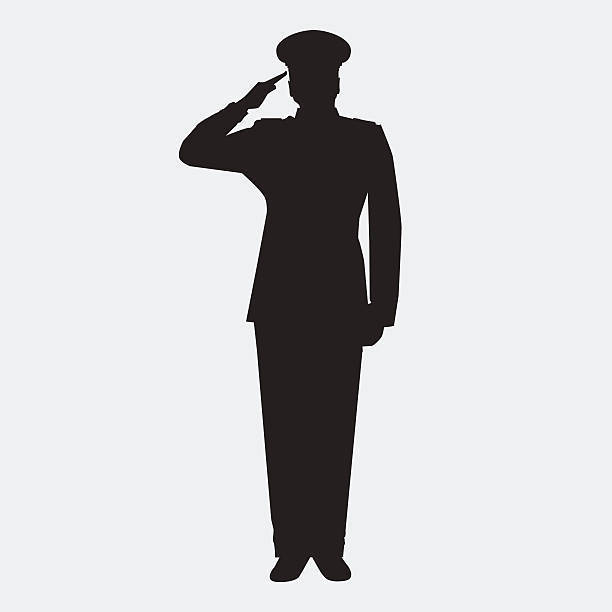 Ms. Silva's 5th grade Halloween Escape Room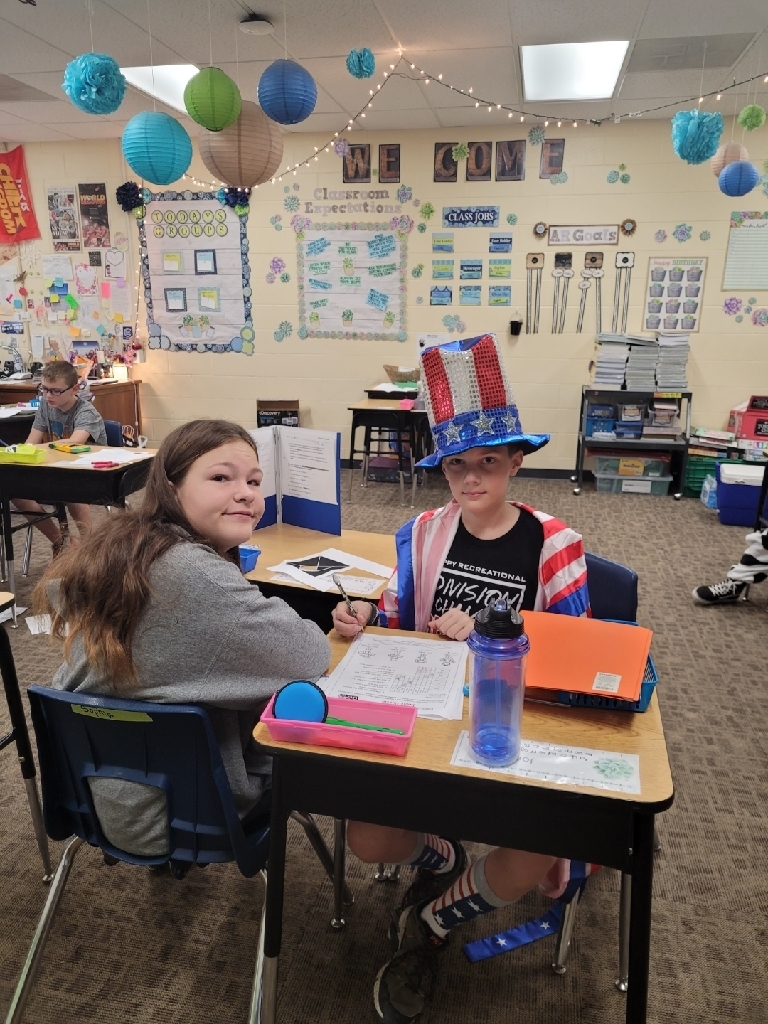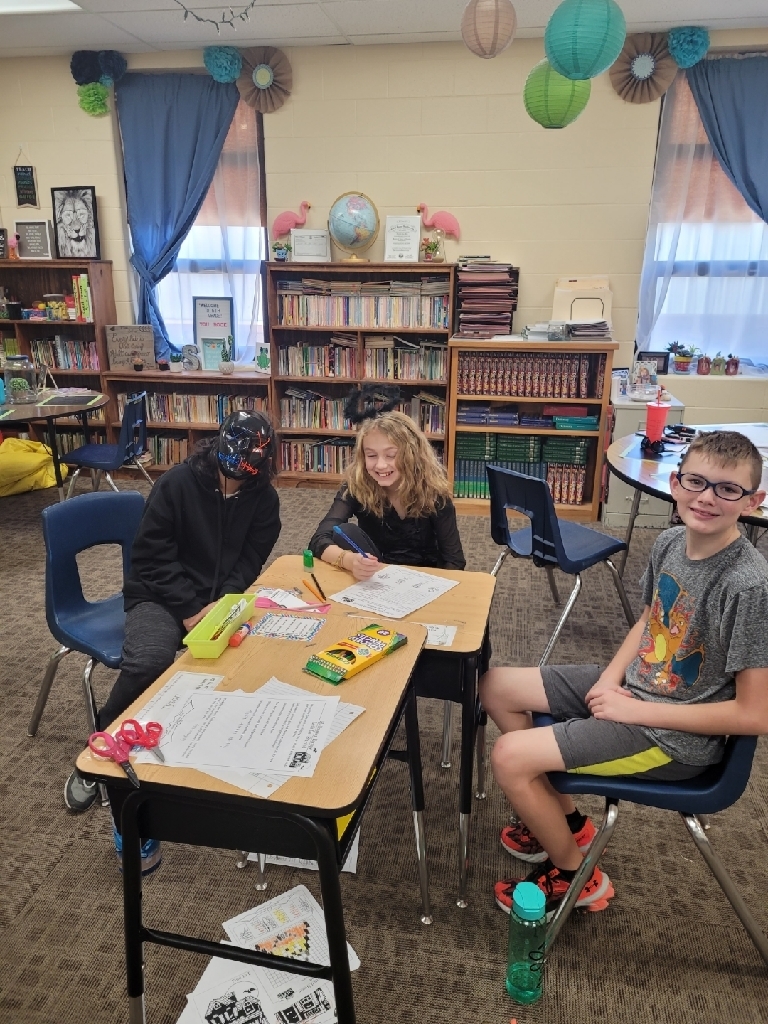 Happy Halloween from 4th Grade!
Halloween Spirit Week Update: We would appreciate it if students did not wear face paint, hair dye, or masks on Thursday this week. Students may wear masks on Friday during their party time or at the teacher's discretion. If you have any questions please contact Ms. Silva at
esilva@strasburg.k12.mo.us
Thank you! Have a Happy Halloween!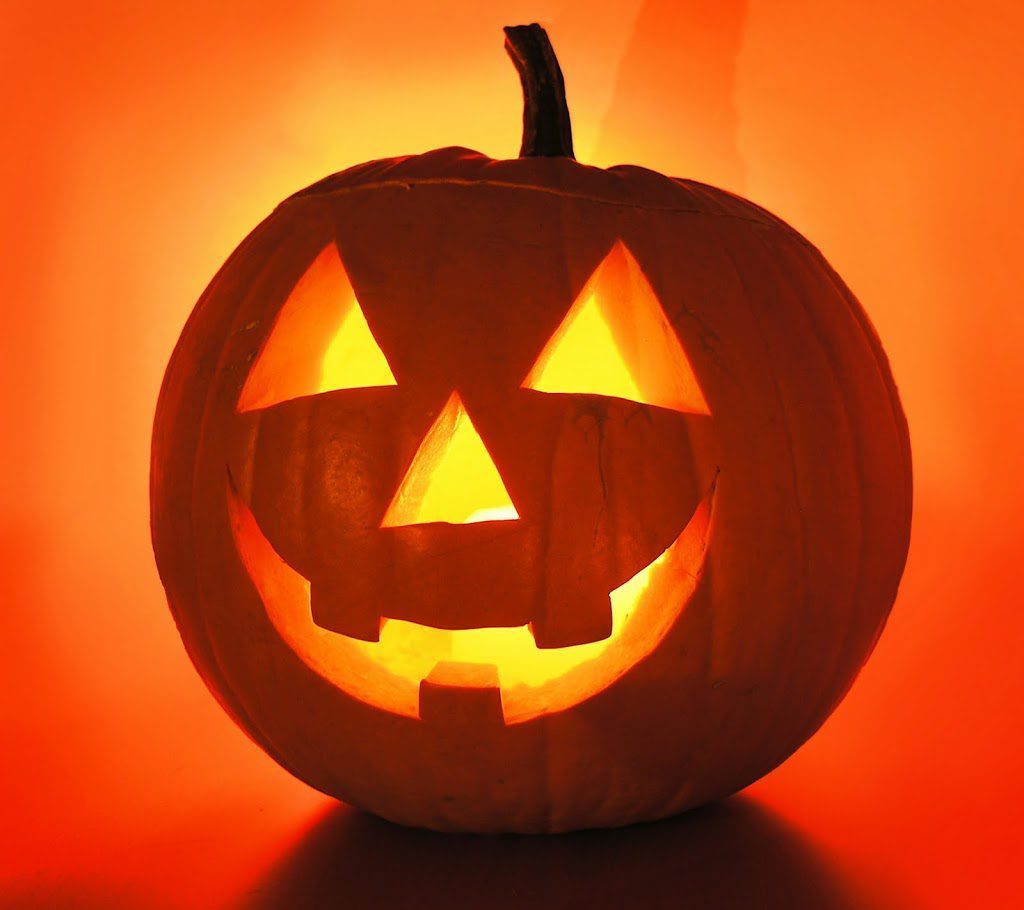 Have you heard? The PTO is adding a chili cook-off to our Annual Chili Supper and Silent Auction coming up on November 5th! Bragging rights and a coveted spot in the Strasburg trophy case to the winner of the People's Choice Award! If you think your chili has what it takes to smoke the competition, sign up using the following link. We are limiting it to six competitors!
https://www.signupgenius.com/go/508044badaf28a7ff2-chili6

Be sure to stop by the display table in the lobby. We have our new GRIT themed t-shirts on sale now through Nov. 11th.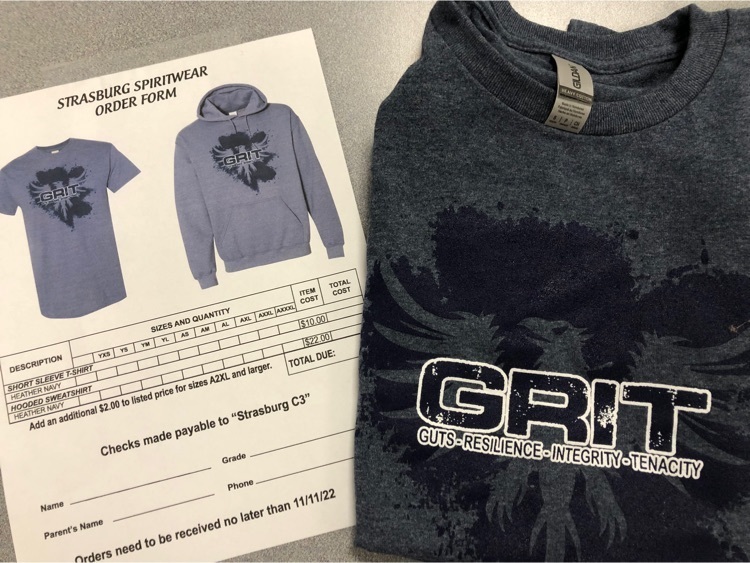 Halloween Spirit Week Activities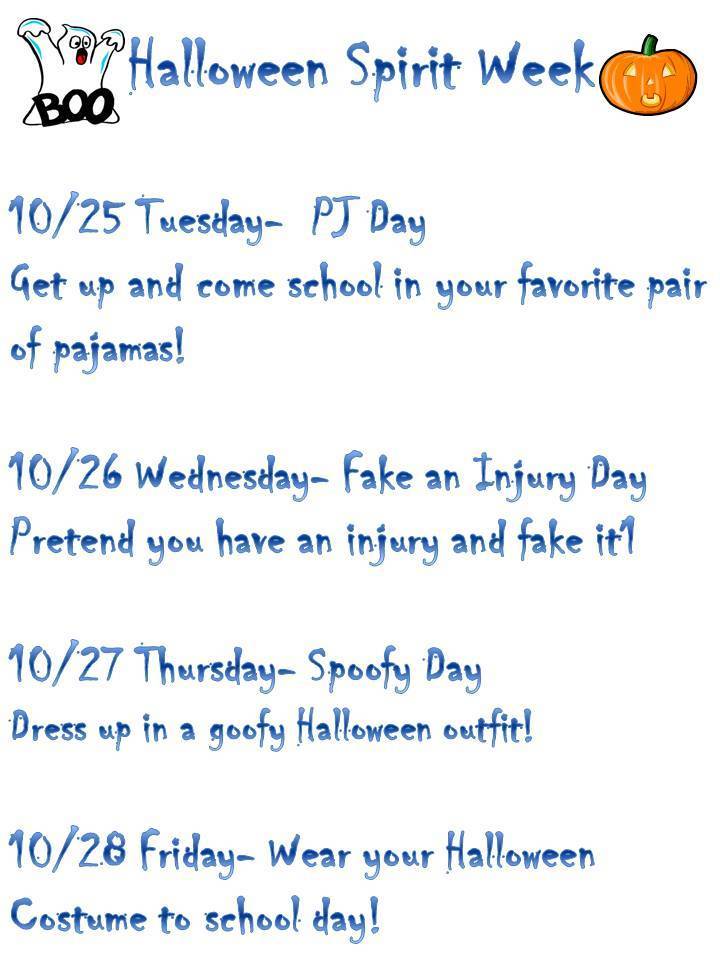 Halloween Spirit Week is next week! STUCO wishes everyone a safe and scary Halloween! If you have any questions or comments, please contact Ms. Silva.
esilva@strasburg.k12.mo.us
or (816)680-3333 ext.412
Our lollipop fundraiser was a huge success! Here is 8th grade with their new ukuleles!!!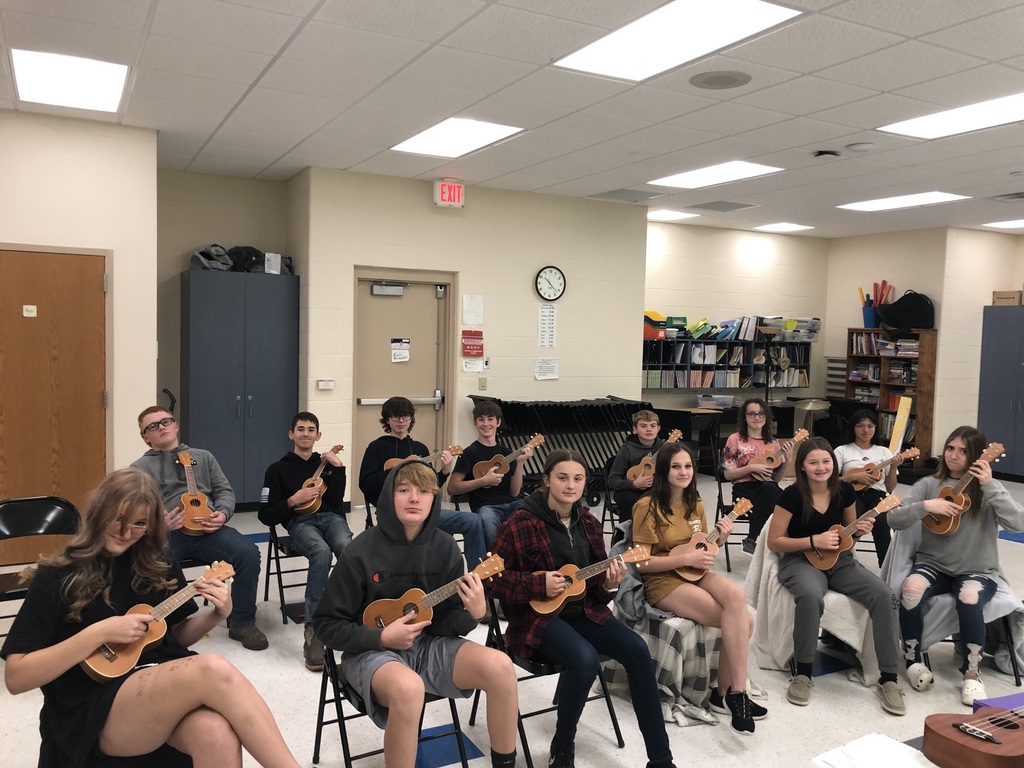 2nd grade had a PJ party to celebrate reaching their behavior goal! Way to go on having great behavior and citizenship!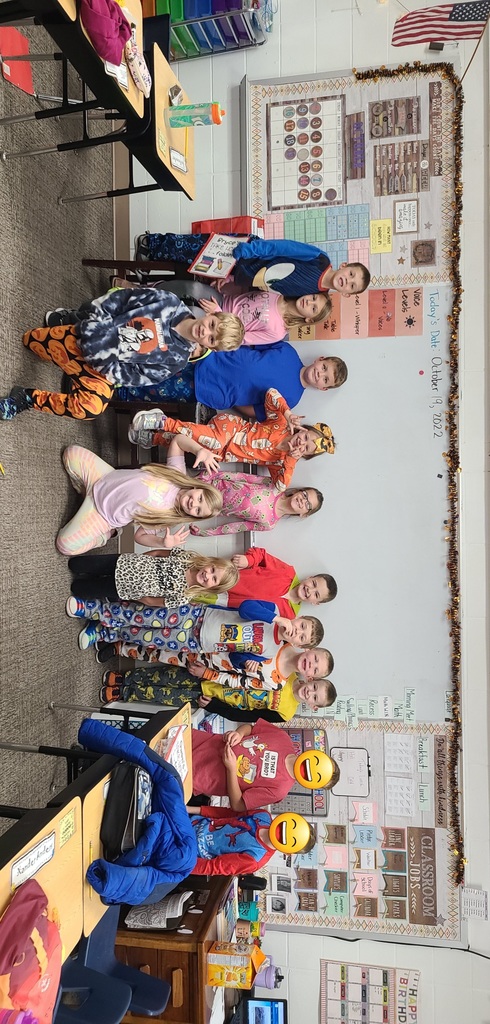 The Strasburg C-3 School and PTO would like to honor veterans on Nov. 11th with breakfast and an assembly. Please see the flyer for more information!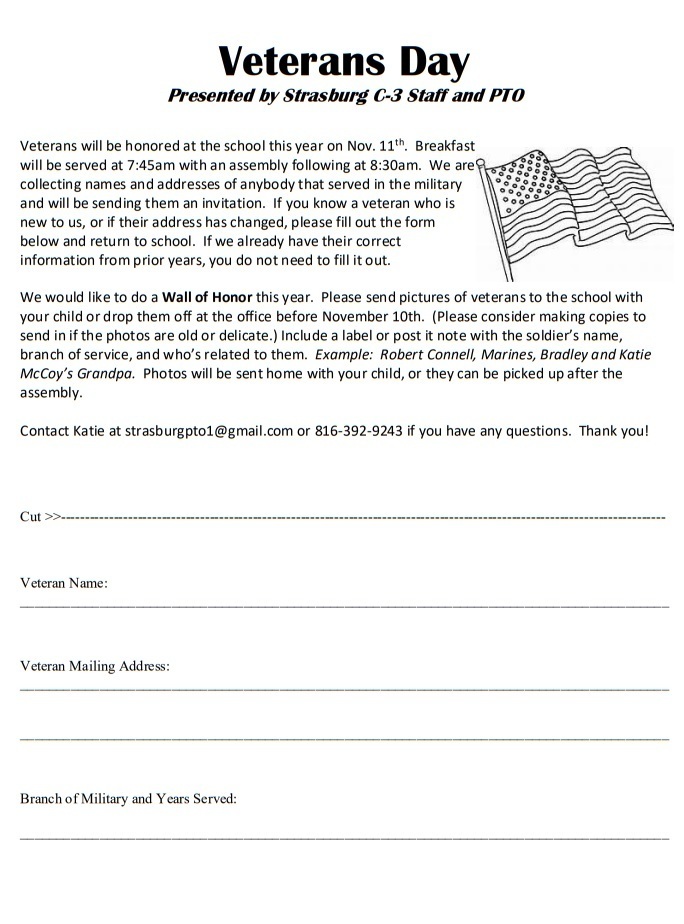 We've got GRIT! We don't quit! Happy GRIT day from Mrs. McCommon, Mrs. Chojnacki and Mrs. Pickering.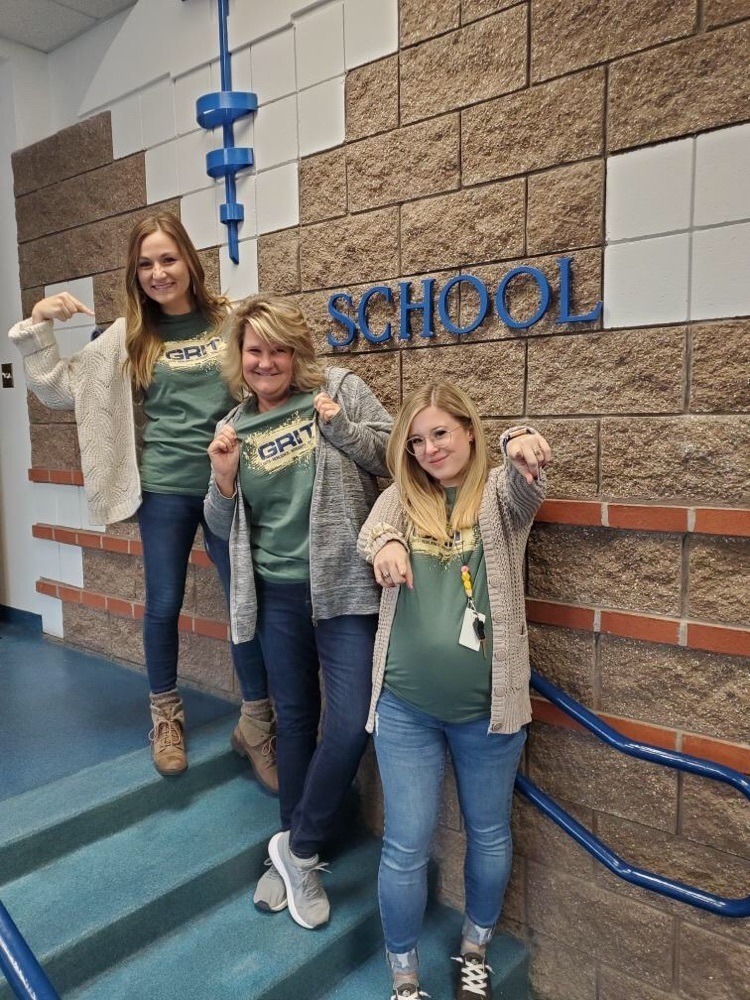 Thank you to the Pleasant Hill Fire Department for your fire safety presentation last week. Our kindergarten, first, and second grade classes loved meeting the firemen and walking through the fire truck and ambulance.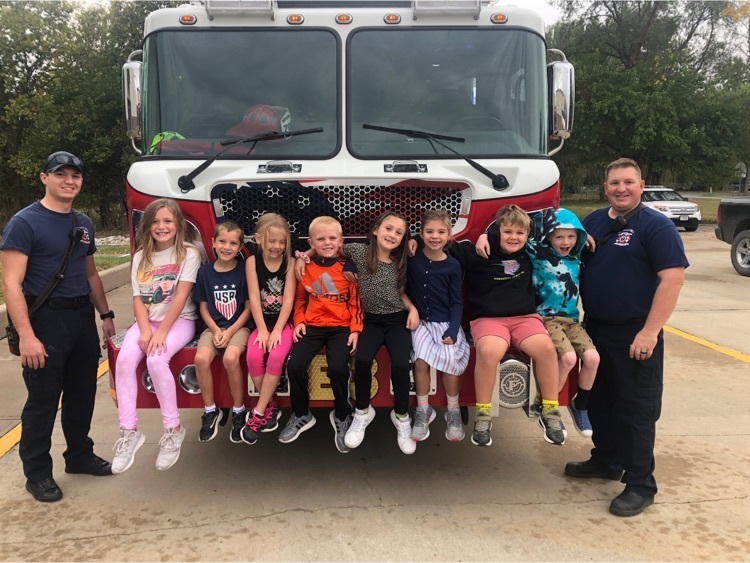 Hello, parents! I wanted to share my grading system for Art. Each day the kids are able to receive a possible 2 points in two categories- Behavior and Work. Behavior: 2= 0-1 reminders 1= 2 reminders 0= was sent to the safe seat and/or buddy room Work: 2= worked the entire time 1= worked 1/2 of the time 0= did not work at all
Skeleton Surprises on sale October 18-21! They are 50 cents each! We will deliver by October 27th! If you have any questions contact Ms. Silva.